3 Easy Ways To Take Better Photos
1. LOOK FOR GOOD LIGHT
Shaded areas
Alleyways, awnings, and covered areas like greenhouses, or parking garages create even, flattering lighting. Point your subject toward your light source rather than placing it behind them. These locations work best mid-day when there is plenty of light outside.
Backlight
Pose your subject in a way that blocks the sun to keep your image from looking washed-out! This technique works best an hour or two before sunset.
un-edited/straight out of the camera examples below
Before: facing away from the light source After: facing toward the light source
Before: subject's head is slightly left of the sun After: subject's head is blocking the sun
2. CREATE GENUINE EMOTION
MAKE YOUR SUBJECT COMFORTABLE BY TALKING FOR A FEW MINUTES BEFORE SHOOTING
Ask your subjects about themselves: hobbies, school, and work. Express interest in their answers and connect with them to help them feel more comfortable in front of you! The more comfortable they are with you, the less likely they are to appear stiff in their photos.
GIVE PLENTY OF DIRECTION and encouragement
Posing is the most common concern my clients voice at our meetings. Very few things are more awkward than standing in front of a camera without instruction! Give your subject comforting guidance - simple tasks like "touch your hair" or "smile to the left" work well! Remember to encourage your subject by telling them that they look awesome!
shoot for movement
When giving your subject a pose, take photos of them moving in and out of the pose. This will add life to your photos and help them look more candid!
examples below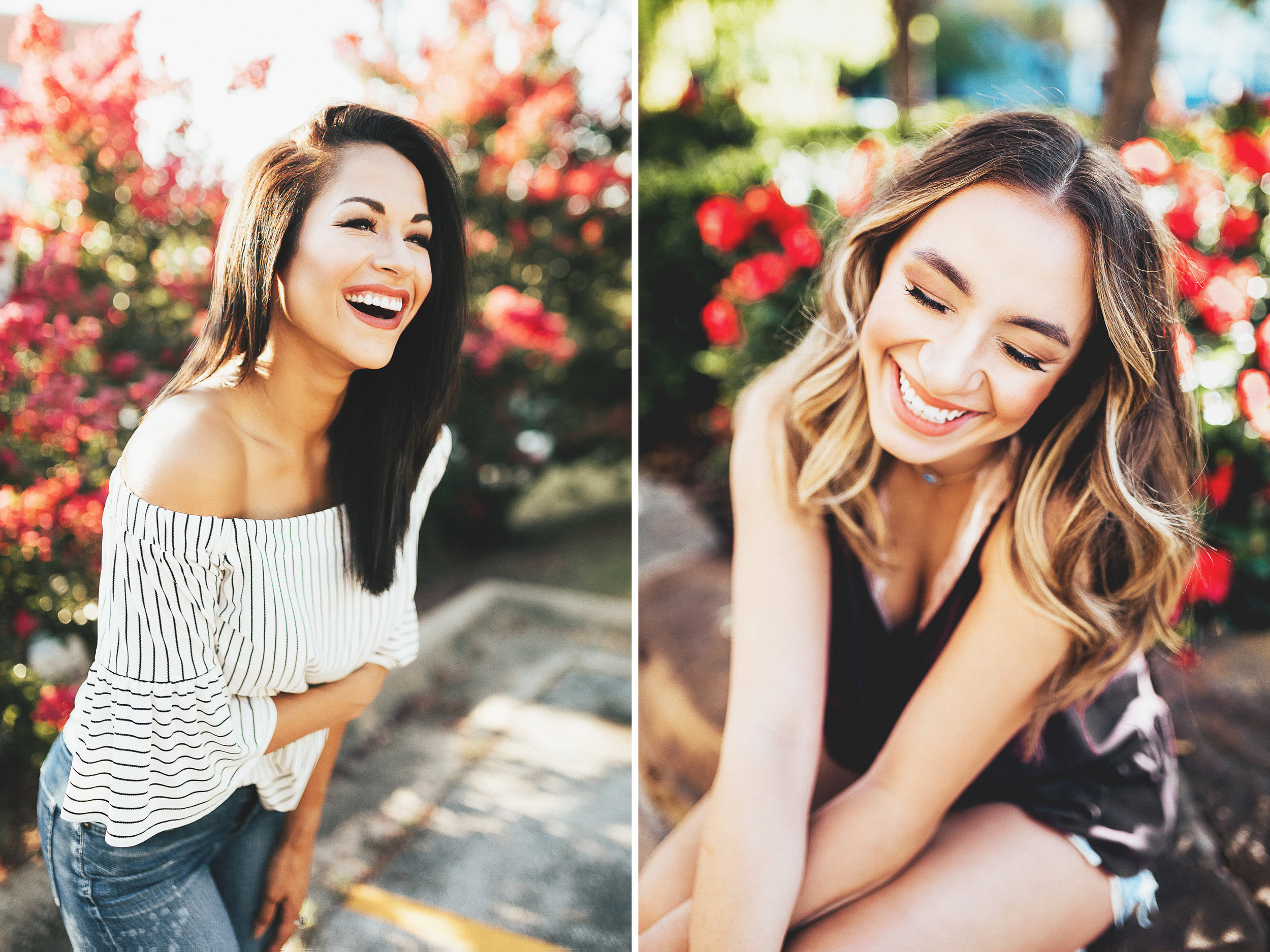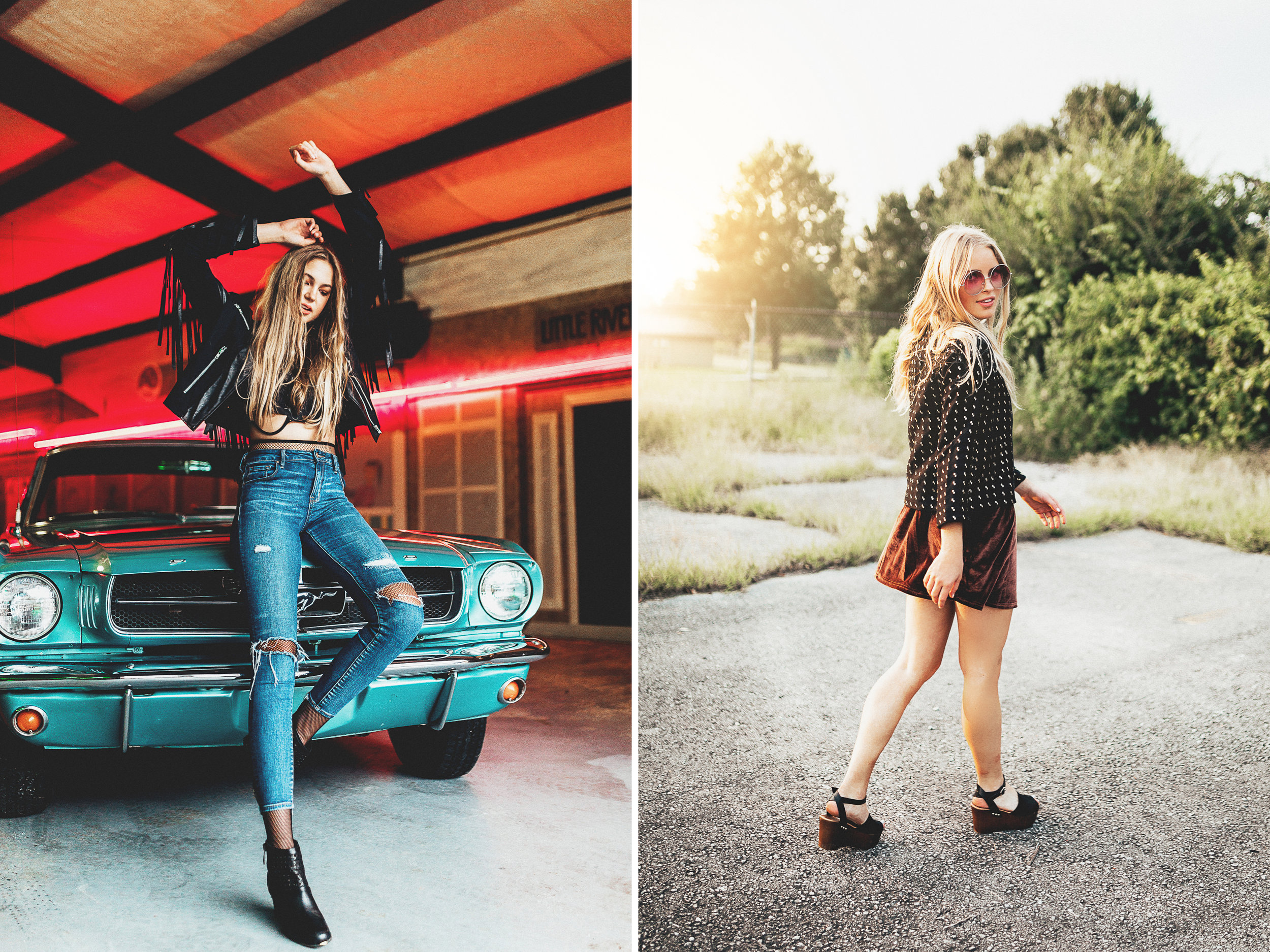 Arms up & twirl + walk away and look back
3. EDIT FOR SKIN TONES
HIGH CONTRAST
Bump up the contrast to give your photos an extra pop! Don't be afraid to slide it all the way up!
LOOK AT SKIN TONES WHEN ADJUSTING WHITE BALANCE
When adjusting white balance, skin tones should look the same as they did in person. If they look green, add more magenta to the tint. If they look cool, increase the warmth.
USE THE HSL PANEL in lightroom TO COLOR CORRECT
The HSL panel let's you adjust each individual color in your photo. Use the Orange hue and saturation sliders to color correct skin tones. If skin is looking too red, slide the orange hue slider to the right. If it's looking too green, slide it to the left. Make skin look more natural by moving the orange saturation slider to the left.
before & after's below
Increased warmth + added green to tint
Moved orange hue slider to the right to decrease red skin tones, and orange saturation slider to the left
IF YOU ENJOYED THIS POST, CLICK HERE TO SEND ME A MESSAGE & LET ME KNOW WHAT YOU LIKED, OR WHAT YOU WANT TO SEE MORE OF